FAMILY FRIENDLY FUN IN JAMAICA
Sunny beaches, swaying palms, and crystal-blue turquoise waters—Jamaica offers everything you need for a relaxing getaway for two—or more. A favorite for destination weddings, honeymooners, and cruisers, Jamaica also offers the perfect mix of escape and excitement for family vacations. With its variety of natural wonders, stellar outdoor excursions, and fantastic entertainment venues discover why Jamaica should be on the top of your family travel list.
GETTING ADVENTUROUS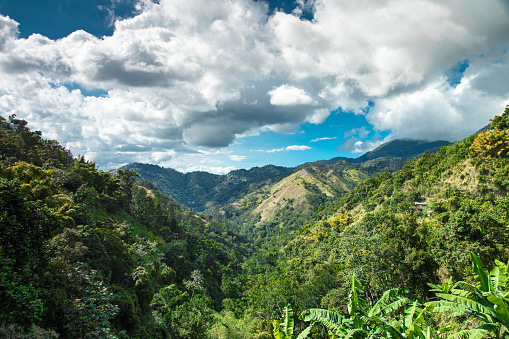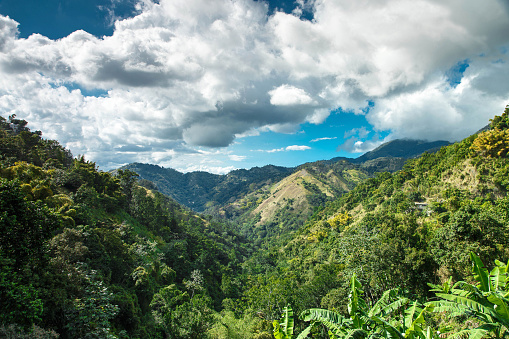 Kingston
The capital city of Kingston offers all the tastes and rhythms of the Island. Take the family to the Bob Marley Museum to learn the history of reggae music and explore Marley's collection of instruments from within one of his former homes. Kingston is only a two-hour drive from most major resort locations including Montego Bay, Ocho Rios, and Negril, and tours of the museum are easily booked through your hotel. While in Kingston, be sure to stop by historic Devon House to try some exotic ice cream flavors, which have been voted among the top ten by National Geographic. Kids can try fruit flavors native to the island, like guava, mango, and soursop, while adults can also enjoy alcohol spiked flavors like rum and raisin or Devon stout beer.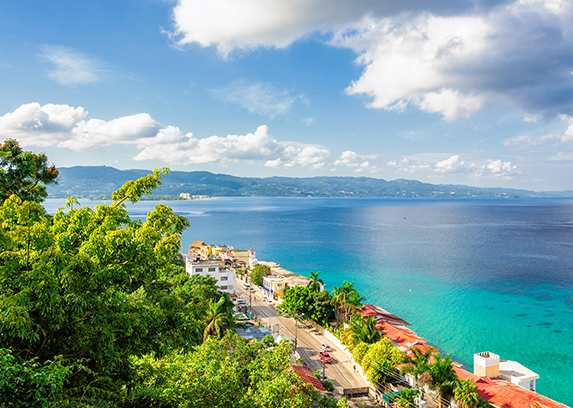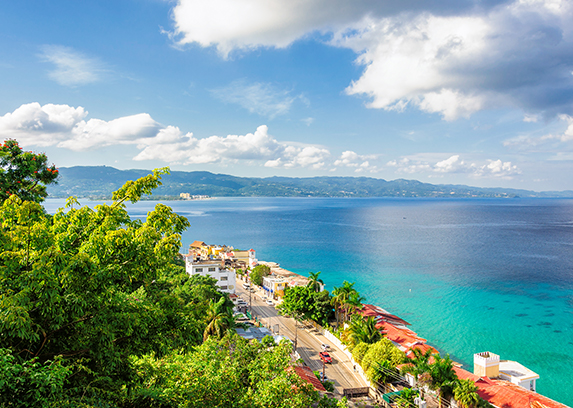 Montego Bay
Kingston may the Island capital, but Montego Bay is definitely the tourism capital. The city's main coastal road known as the Hip Strip offers tons of shops and restaurants to explore including our personal favorite, Margaritaville Caribbean Montego Bay. Set right on the crystal clear bay, Margaritaville Caribbean's aqua park includes water trampolines, a 120-foot slide and hours of fun for older kids. Many tour operators like Island Routes, Dreamer Catamarans, and Scuba Caribe offer catamaran cruises to Montego Bay that include snorkeling and a stop at Margaritaville Caribbean to enjoy the venue and grab a bite to eat. From here you can also visit Coral Cliff—Montego Bay's newest gaming and entertainment venue opening June 2018.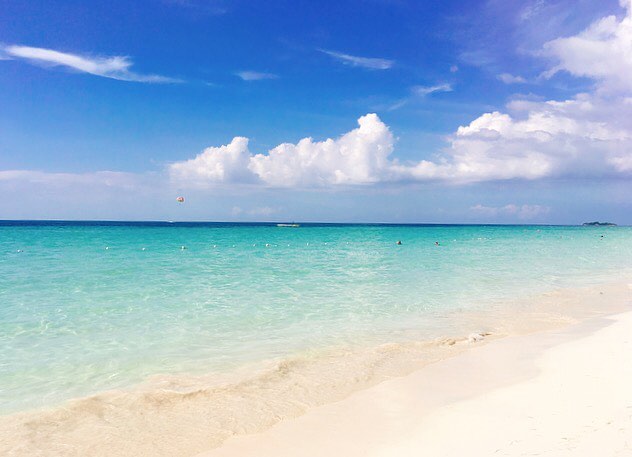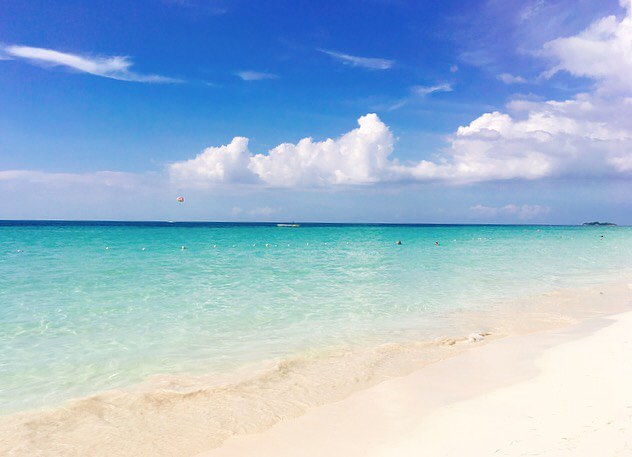 Negril
Laid-back Negril offers plenty of natural beauty to explore including the world-famous Seven Mile Beach, where you'll find Margaritaville Caribbean Negril. Stop by with the family for a delicious Cheeseburger in Paradise, bounce on the water trampoline, and a relaxing dip in the clear Caribbean Sea. Live entertainment, VIP beach service, and showers make it easy to stay all day, but the real reason you'll want to languish beachside is for Seven Mile Beach's renowned Negril sunsets.  To get everyone's heart racing, a bucket-list worthy Black River Safari down the Great Morass is a must. Kids can see exotic birds, iguanas, lush tropical mangrove forests, and hundreds of toothy crocodiles—all in their natural habitat. Negril's rocky coast also provides plenty of breathtaking cliffs to explore. For an adventure suitable for adults and older kids, head to YS Falls to hike the area's seven waterfalls, swing into the cascading pools from a Tarzan rope, or float downstream on an inner tube. If you're more the theme park type family, no worries, Negril also offers the crowd-pleasing Cool Runnings Water Park where lifeguard supervised waterslides, lazy rivers, wading pools, and more await.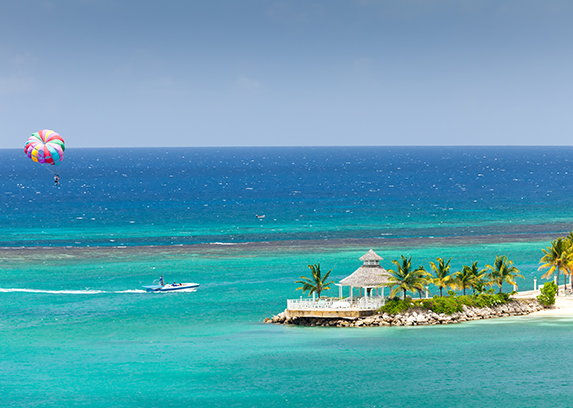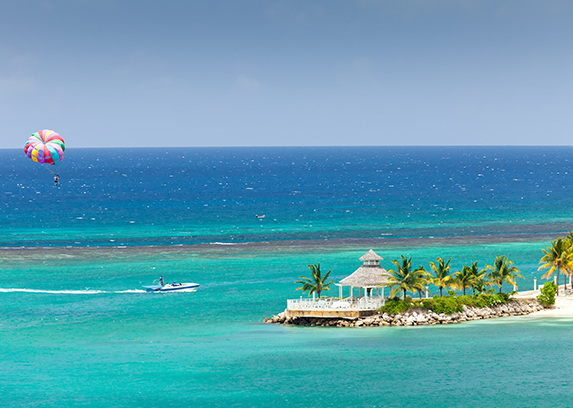 Ocho Rios
The North Coast is go-go-go—and for good reason. There's so much to see and do here, it's no wonder Ocho Rios is a popular hotspot. Spend an afternoon climbing the famed Dunn's River Falls and take in the outstanding views for the top of this 600-foot climb. The falls are multi-tiered and offer many places to stop, picnic, and exit along the way, so don't be afraid to bring younger kids on this excursion. To see more of Ocho Rios while touring the Falls, take a Chukka catamaran combo tour with a stop at Margaritaville Caribbean Ocho Rios and refuel with filling lunch feature American favorites with a Caribbean-twist. Your little animal lovers will be blown away with a one-on-one marine encounter at Dolphin Cove. Older kids can swim with dolphins in a natural lagoon, participate in the swim with sharks and stingray programs, or kayak the surrounding waters. Daredevils young and old can see Jamaica from new heights at Mystic Mountain. Take in stunning views of waterfalls, the Caribbean Sea, and lush tropical rainforest as you ride up the mountain on a ski lift before taking a harrowing ride back down by zipline or bobsled.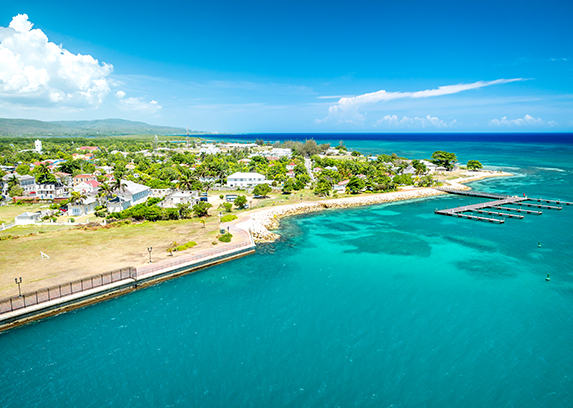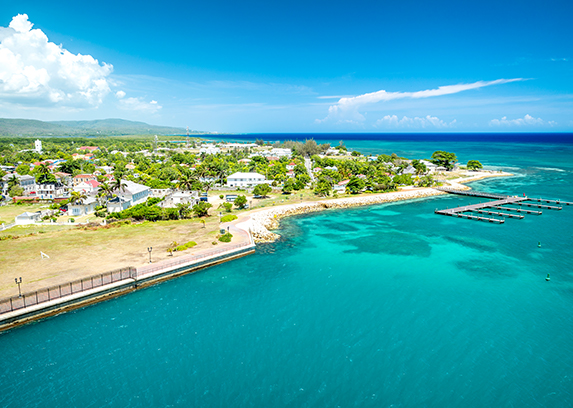 Falmouth
Tucked between Montego Bay and Ocho Rios on the Gold Coast is one of Jamaica's oldest and most stunning ports, Falmouth. A popular cruise spot, it's the perfect place to stroll the streets to take in the colorful Georgian architecture and learn more about Jamaica's history. Visit Columbus Park Museum and stand on the exact spot where Christopher Columbus first landed on the Island in the 16th century. Walk the grounds to read informative placards and see ruins, gardens, beaches, waterfalls, and historical artifacts—all set over stunning Discovery Bay. Just outside of Falmouth there are plenty of attractions and tours worthy of the drive. Sign up for a Chukka tour of Good Hope Plantation where you can wander its historic grounds, feed birds at the aviary, and splash around at Adventure Falls. Or, take a relaxing ride down the majestic Martha Brae River on a 30-foot bamboo raft, where your guide and raft captain will tell you about "The Legend of Martha Brae." And, the adventure doesn't end when the sun goes down. Treat the whole family to a nighttime tour of famed Luminous Lagoon's mesmerizing bioluminescent waters. Watch as the bright blue waters glow and shimmer with each little disturbance, throwing a spotlight on fish and other organism living in the lagoon. With room for up to 30 people, everyone will enjoy a front row seat to this rare phenomenon.
GETTING THERE
Despite being an island, Jamaica couldn't be easier to get to. The Island features two airports—Sangster International and Norman Manley International Airport—and three major cruise ports in Montego Bay, Falmouth, and Ocho Rios, offering you and yours a variety of ways to arrive in style.
GETTING AROUND
Regardless of the vacation you choose, you'll have no trouble getting around. Most tour operators offer pick-ups from major hotels and resorts and many entertainment venues like Margaritaville Caribbean offer shuttles from select resorts.
GETTING COMFY
When it comes to finding a place to stay, there's no shortage of choices on the island. Choose from pre-packaged, all-inclusive stays at one of the many family-friendly resorts on Jamaica's west coast in cosmopolitan Montego Bay or laidback Negril, or choose an immersive and authentic experience at one of the Island's smaller hotels near in Ocho Rios or Port Antonio.
Not all family vacations have to involve mouse ears! Take a peek at our locations to discover family-friendly fun and bites for even the pickiest of eaters, and follow along with our blog for more tips, tricks, and Caribbean vacation inspiration.